What Does FloorScore Certification Mean for your flooring business?
Share
publisher

Jennie King
Issue Time

Aug 16,2022
Summary
Ultrasurfacefloor is FloorScore® Certified
If you're wondering why we told you about all the harmful effects of certain toxic chemicals being released from flooring, it's because ours is different. We're proudly FloorScore certified and we take pride in our ability to provide exceptional quality flooring while keeping your family and pets safe.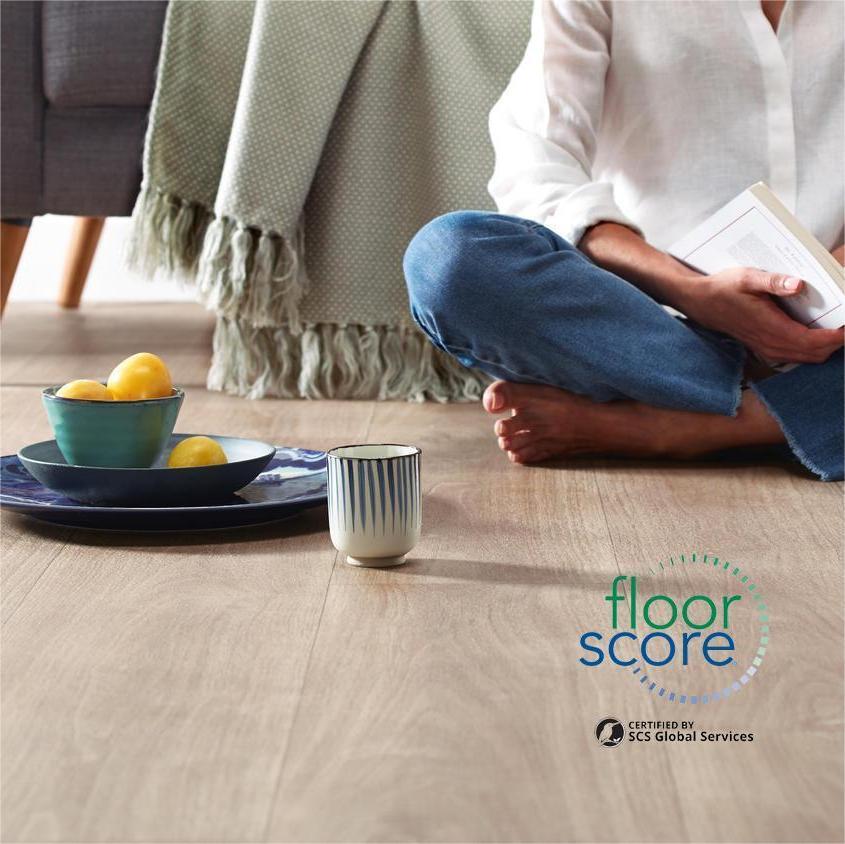 What Does FloorScore Certification Mean for your Family?

Being FloorScore Certified flooring designates that our commercial and residential vinyl flooring is safe for indoor use. The FloorScore program tests and certifies hard surface flooring and the materials they are made with to ensure they are in compliance with stringent indoor air quality (IAQ) emissions.

What is FloorScore® Certification?
All products bearing FloorScore Certification are in compliance with California's strict criteria regarding volatile organic compound emissions. Whether or not you live in California, it's reassuring to know your new flooring won't be harmful to anyone's health. Essentially, the certification is important to anyone who cares about maintaining good indoor air quality (IAQ) in their home or business.
FloorScore certification is granted by SCS following unbiased testing and auditing. They are a trusted third-party group dedicated to driving environmentally sound, science-based standards. Certified flooring products contribute to preserving the quality of the air you breathe.
What are Volatile Organic Compounds (VOCs)?
Volatile organic compounds are released as gases from many materials as they gradually degrade over time. They're released from carpeting, unsealed wood, paint, caulking, household and industrial cleaning supplies, pesticides and many other common products. While it's impossible to eliminate VOCs entirely from your environment, you still want to prevent as much exposure to dangerous chemicals as possible.
Flooring is a particular concern simply because it takes up so much space. Paint cans and cleaning supplies can be stored in cabinets or the garage, but your flooring is literally always underfoot. The kids and pets lay on it. Everyone walks on it. Its harmful emissions are constantly being released throughout the home.
One example you may be familiar with is new car smell. Some people love it, others hate it. It's actually the smell of gases being emitted from the plastic components in the car's interior. Thankfully, certifications like FloorScore help ease the minds of new flooring buyers
What is UV coating on flooring?
Most manufacturers apply a tough, UV-cured urethane coating on top of the wear layer to further protect your investment.
Ultrasurfacefloor has long utilized the enhanced performance properties of urethane with aluminum oxide that is UV cured for industry-leading performance,  This process typically provides stain, scratch, and scuff resistance
What is the healthiest flooring to install?
Use solid surface flooring instead of carpet.
Choose Floorscore-certified vinyl flooring.
Choose low-VOC finishes and sealants.
Look for NAF-certified products.
Install without glue; use nail-down or click-lock.
Avoid laminate, bad vinyl flooring and synthetic carpeting.
FloorScore Certification Benefits Businesses
Contractors, architects, and others benefit from green tax credits for qualifying projects by specifying and installing FloorScore-certified flooring, underlayments, and adhesives. Since FloorScore is the most recognized certification for these products, building projects will qualify for many green building schemes such as WELL, LEED v4, CHPS, and BREEAM. Employers benefit by protecting the health of workers and customers when installing FloorScore products.
FloorScore Certification could even help you avoid potential lawsuits. Formaldehyde in laminate wood flooring, especially flooring coming from China, has generated class-action lawsuits against Lumber Liquidators, Floor & Decor, Lowe's, and Armstrong. Lumber Liquidators settled for $36 million.
Flooring with the FloorScore Certification is not only beautiful and durable but promotes good indoor air quality. It's safe for families, pets, employees, and consumers. You'll be glad you went the extra step to protect the health of others.




Ultrasurfacefloor is FloorScore® Certified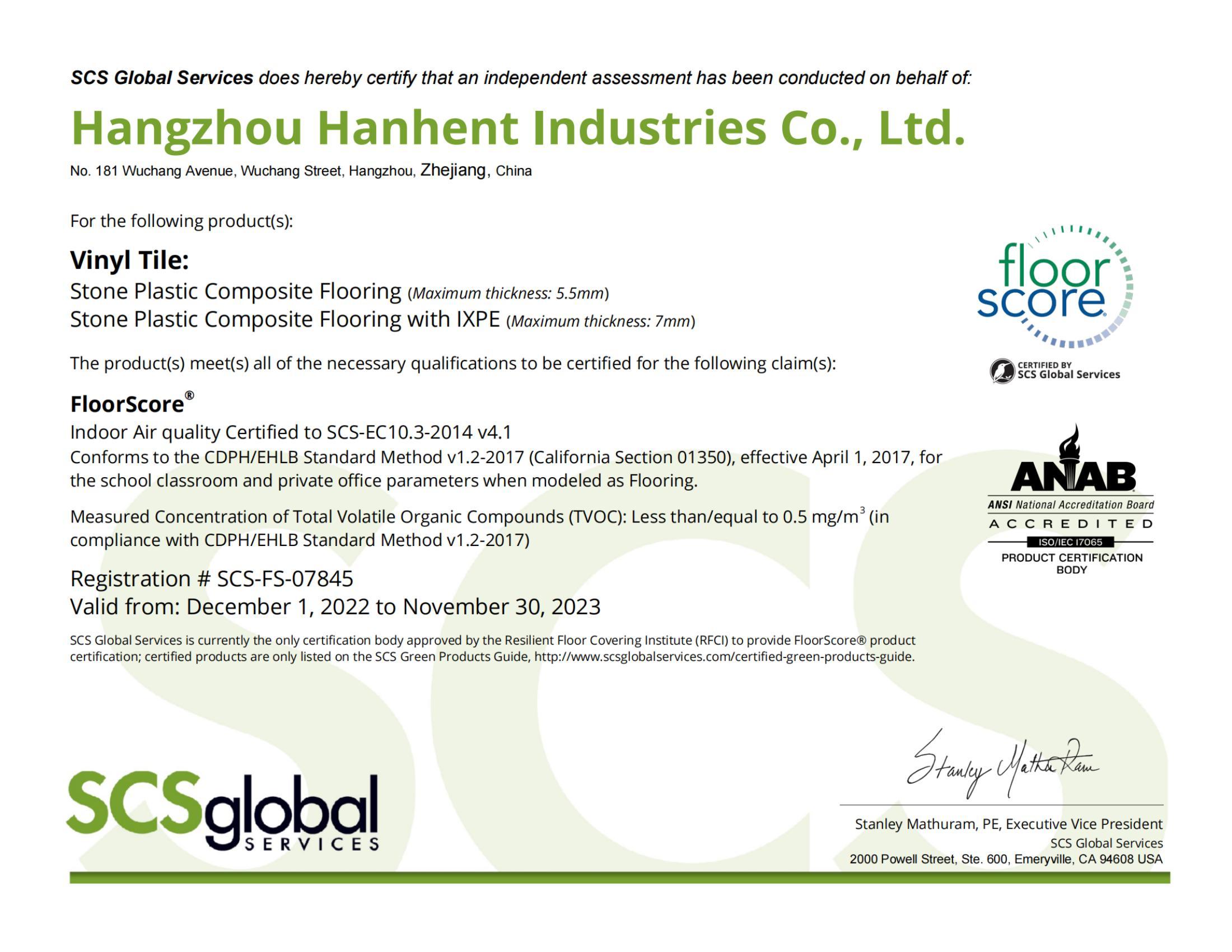 With 20 years of rich experience in exporting to more than 35 countries such as the USA, Germany, Netherlands, UK, Canada, Norway, Australia, etc. Ultrasurfacefloor product series covers both residential use and high-end level commercial use with authentic & HD appearance of wood planks and stone tiles. We make every single plank or tile as a piece of art in your daily life.
Ultrasurfacefloor sales provide the most responsive professional TO DOOR SERVICE from our factory plant to your sweet home, warehouse, or job site.