Top 6 Benefits Of E.I.R ( embossed in register)Vinyl Flooring
Share
publisher

Jennie King
Issue Time

Jan 13,2023
Summary
Top 6 Benefits Of E.I.R ( embossed in register)Vinyl Flooring
It is an excellent substitute for natural veneer because it has the same appearance and feels.
Synchronized vinyls are environmentally friendly because we use eco-virgin material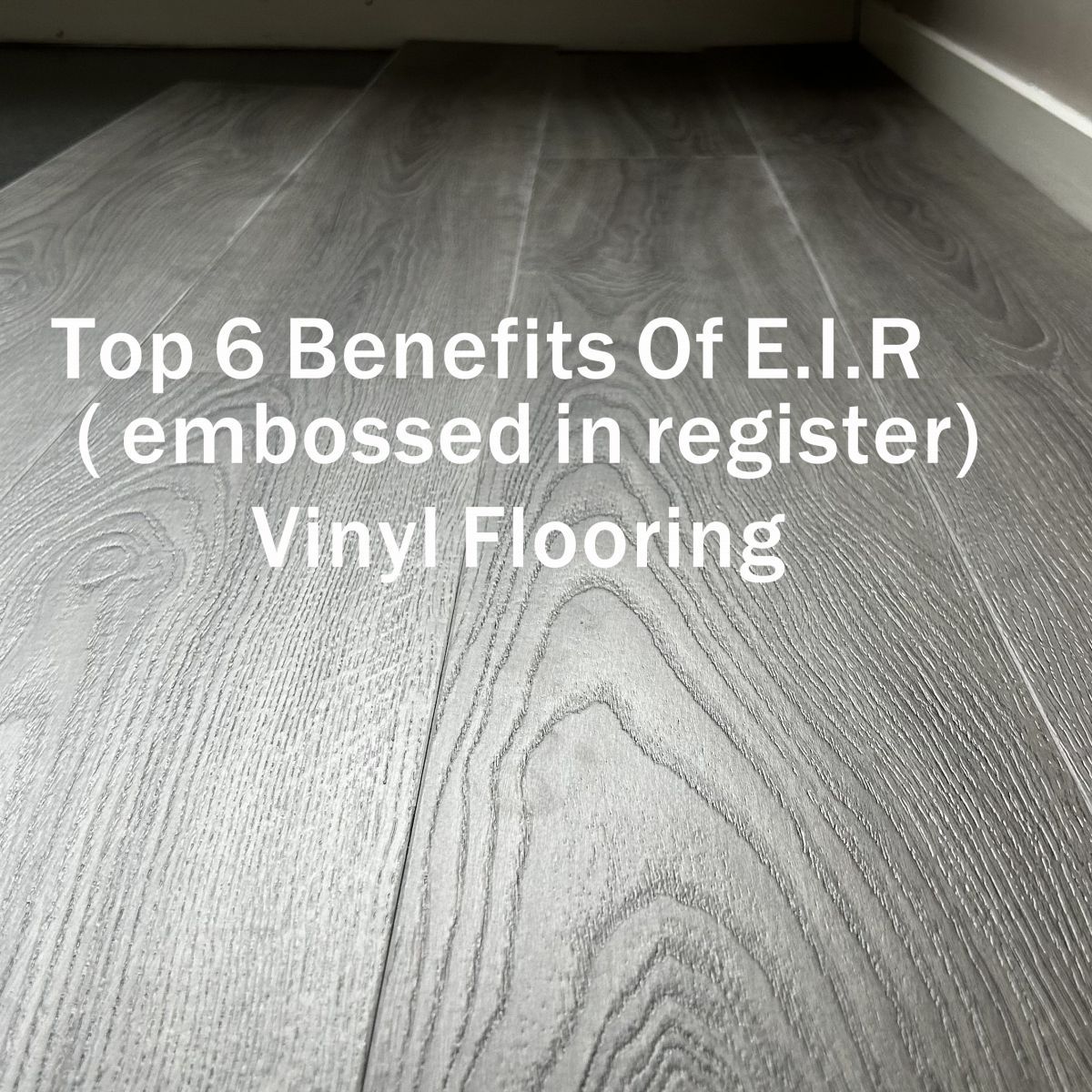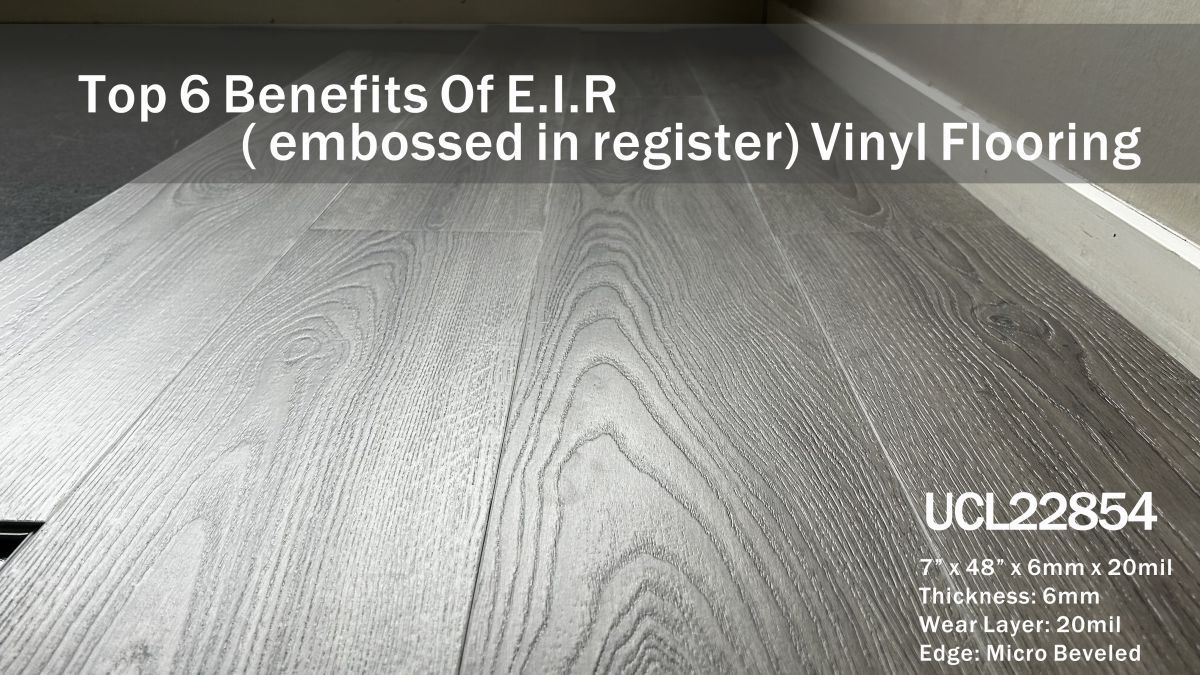 It is an excellent substitute for natural veneer because it has the same appearance and feels.
Synchronized vinyls are environmentally friendly because we use eco-virgin material
Real Wood Structure

Synchronized Vinyls outlast conventional vinyl flooring, have a natural wood texture, and are highly resistant to burns and strains.
Premium texture with a high degree of precision in the patterning of each individual vinyl flooring.This is the best vinyl flooring type for villa
Silent floor
Nice and silent in everyday use vinyl flooring
brings comfort and serenity to everyday life
Water-Resistant And Insulating
Vinyl creates an insulating layer in the home that can help with efficiency and feeling good while walking on it. It is also resistant to water and moisture, unlike real wood flooring. Choosing printed vinyl instead of real wood allows for a wood look in rooms where this is normally not possible, such as in a bathroom or kitchen.
No need to be scared of water, Our Floors are 100% waterproof. Frequent cleaning or spilled drinks are no longer dangerous to your floor. Without concerns, you can connect your Kitchen floor with the rest of your living space.
More Durable And Resilient Than Ever
Ultrasurfacefloor extremely strong locking system which gives the whole flooring system maximum durability. Despite of small thickness of the plank, our locks are 2 times stronger than the average LVT locks available on the market.
Vinyl flooring is also more resilient than you might have realized. The engineered vinyl variety WPC is a wood-plastic composite that's taken vinyl to new levels of durability. That said, it can still be prone to damage, such as scratching, if not treated well.
Easy To Maintain
Today's vinyl floor varieties have a resilient protective coating that makes them resistant to staining and dirt. This makes cleanup easier than many flooring types. Spills and splashes wipe up easily, and as long as you sweep and mop it occasionally, it will continue to perform for years to come.

Why Choose Ultrasurfacefloor?

Product quality is the basis of all transactions. Manufacturers that can produce high-quality floors have at least the most basic qualification certificates and a series of product testing reports
In addition, excellent floor manufacturers are willing to provide customers with quality inspection reports. On the quality inspection reports, you can see a lot of inspections about product quality evaluation items: such as size, thickness, color matching, packaging, wear resistance Testing, scratch resistance testing, shrinkage, and more (we have our own laboratory to support you in testing specific properties)
Some of the benefits of Ultrasurfacefloor as custom vinyl flooring manufacturers
*We are an ethical vinyl flooring manufacturer
*We have been making vinyl flooring since 2002
*We'll make your vinyl flooring line from a sustainable material and we'll make it using sustainable methods
*We have already got many certificates such as
Floorscore
,
CE Certificate
,
SGS
, and
Intertek test report
. Our factory has also got the
ISO9001(Quality Management System)
and
ISO14001(Environment Management System)
certificates.
*We offer low minimum order quantities (MOQ) of 500sqm per design/color in any size
Get Wholesale vinyl flooring prices at Ultrasurfacefloor
Ultrasurfacefloor EIR products are embossed in register to exactly match the graining in the flooring pattern. This unique and intricate embossing method adds an extra element of texture and depth to the design, enhancing the character and realistic qualities of the floor.
Ultrasurfacefloor Double-UV Coating offers improved strength and protection with enhanced particles suspended in the urethane for superior durability. This gives you the most advanced finish for long-lasting protection. Our factories use production methods and leading technology to continue to meet the highest global standards. Using the best-wear layers and coatings makes a difference as not all "mils" are the same. Superior wear layers are critical for performance. We offer consistent clarity and thickness, vibrant strength, and ultimate wear and moisture resistance.
We provide earth-friendly flooring for your home or business.