Quality Assurance & Quality Control for PVC flooring,Vinyl flooring,and SPC flooring
Share
publisher

Jennie King
Issue Time

Dec 14,2022
Summary
Quality assurance (QA) and quality control (QC) are two terms that are often used interchangeably.
In the previous article, we talked about how to find a reliable vinyl floor manufacturer, and quality inspection is also a mirror that measures whether the vinyl floor company is professional.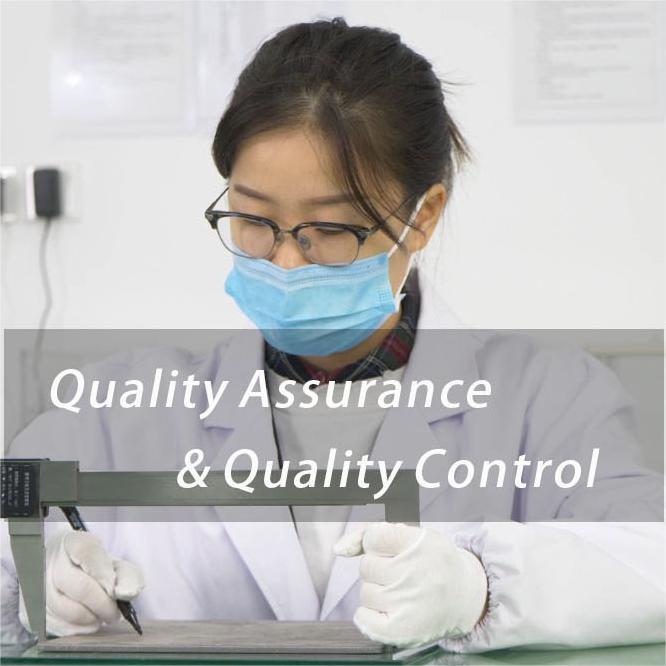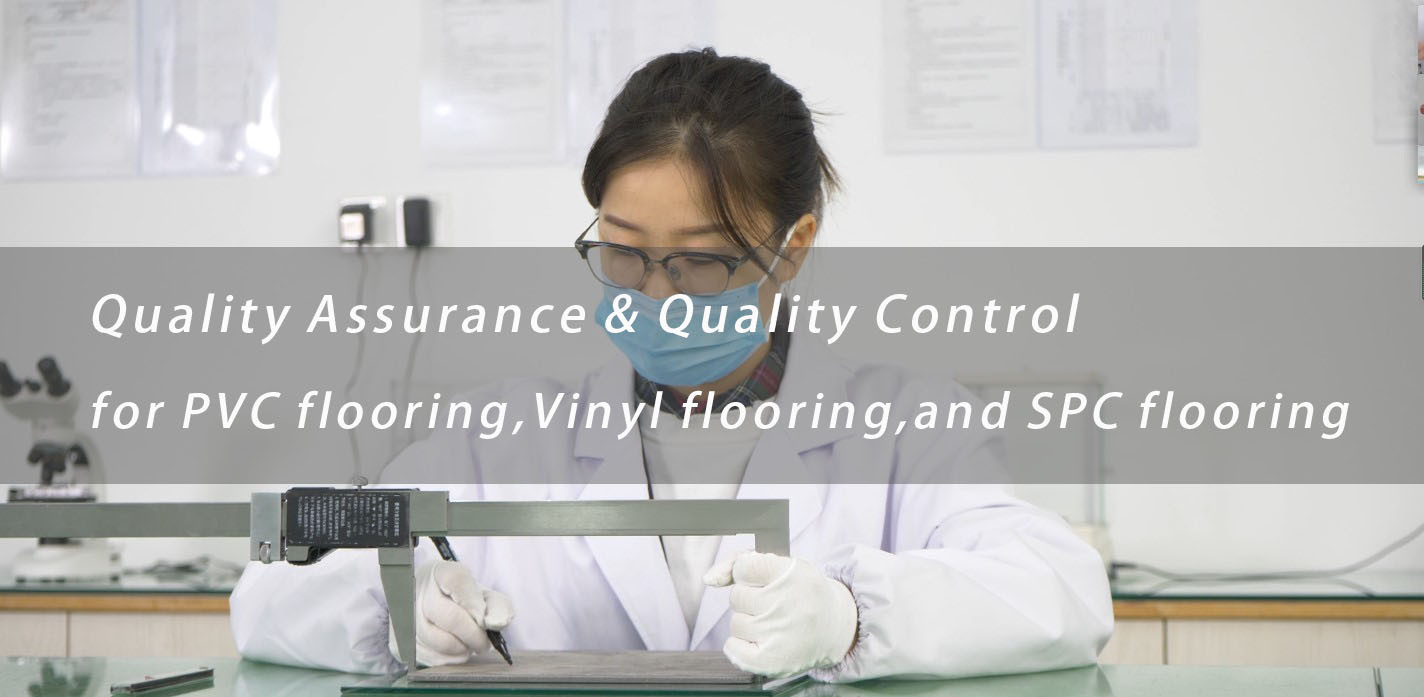 QUALITY ASSURANCE & QUALITY CONTROL
Quality assurance (QA) and quality control (QC) are two terms that are often used interchangeably. Although similar, there are distinct differences between the two concepts.
Quality assurance and quality control are two aspects of quality management. While some quality assurance and quality control activities are interrelated, the two are defined differently. Typically, QA activities and responsibilities cover virtually all of the quality system in one fashion or another, while QC is a subset of the QA activities. Also, elements in the quality system might not be specifically covered by QA/QC activities and responsibilities but may involve QA and QC.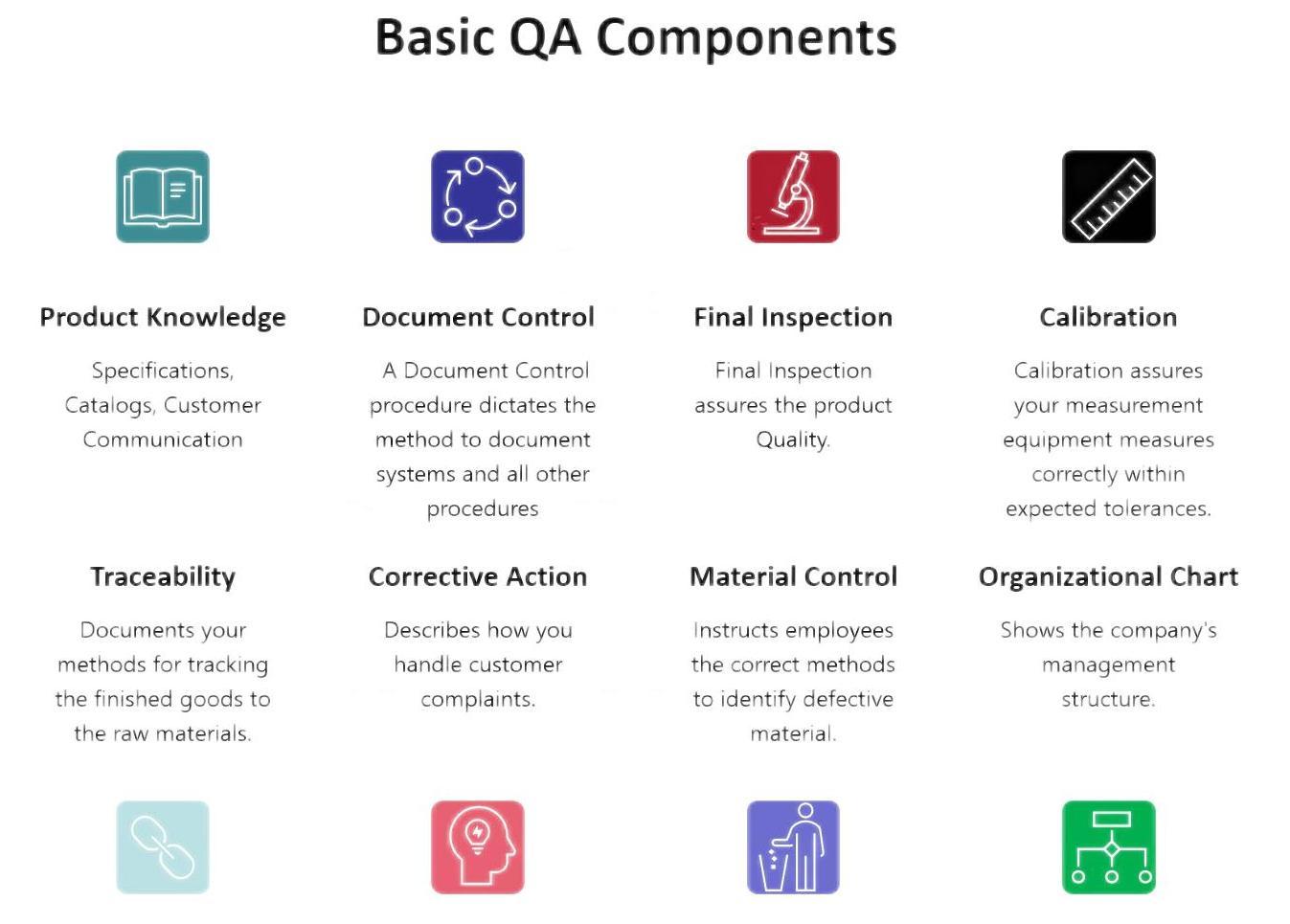 What are the different types of vinyl flooring inspection?
There are two main types of vinyl flooring inspection:
*Pre-shipment inspection
*Full inspection
A pre-shipment inspection is where vinyl flooring manufacturing has been completed and the goods are ready to be packed into cartons for shipping. This gives a good indication of the product's final quality.
Full inspection is where the entire order is inspected instead of a small sample size. Comprehensive quality inspection is often used when buyers are looking for new vinyl flooring suppliers to establish first cooperation, This is good if there is a really high specification or quality level required, or if the product has safety implications and total confidence in it is needed.
How do vinyl flooring quality inspectors work?
A quality inspector can check your goods at different stages of the manufacturing process — before, during, or after. You might choose to conduct any of the following:
Pre-production Inspection – These take place before the factory starts production. They can help you check a prototype, verify that raw materials are high quality, or ensure the factory is ready for mass production.
During Production Inspection (DUPRO) – Items from the production line are checked while the goods are still in production. Checking goods early helps avoid delays if you have large quantities in continuous production
Pre-shipment Inspection – These are conducted once production is complete and goods are at least 80% packed. They allow you to check for defects before products are shipped so you can rework them at the factory if needed.
Why Inspect? What are the Benefits?
This is one of the most frequent questions we receive, and it's often a hot debate at quality flooring industry events as well.
At the end of the day, inspecting a product for quality prior to shipment does the following things:
*Verifies that vinyl flooring specifications are being met and avoids unnecessary re-engineering work later ( We offer a Product quality inspection report for Every order)
*Confirms important quantity verification (Packing List And Pictures are available)
*Checks packaging integrity to avoid costly damage during transit (Loading Pictures and Videos are available)
*Reduces overall quality risks and cost
Why Choose Ultrasurfacefloor?

Product quality is the basis of all transactions. Manufacturers that can produce high-quality floors have at least the most basic qualification certificates and a series of product testing reports
In addition, excellent floor manufacturers are willing to provide customers with quality inspection reports. On the quality inspection reports, you can see a lot of inspections about product quality evaluation items: such as size, thickness, color matching, packaging, wear resistance Testing, scratch resistance testing, shrinkage, and more (we have our own laboratory to support you in testing specific properties)
Some of the benefits of Ultrasurfacefloor as custom vinyl flooring manufacturers
*We are an ethical vinyl flooring manufacturer
*We have been making vinyl flooring since 2002
*We'll make your vinyl flooring line from a sustainable material and we'll make it using sustainable methods
*We have already got many certificates such as
Floorscore
,
CE Certificate
,
SGS
, and
Intertek test report
. Our factory has also got the
ISO9001(Quality Management System)
and
ISO14001(Environment Management System)
certificates.
*We offer low minimum order quantities (MOQ) of 500sqm per design/color in any size
The Ultrasurfacefloor Inspection Checklist for reference
Checklist for REF:
Vinyl flooring should cling to a floor in the same way carpet should. It should be flat, uncreased, and fitted tightly to walls, baseboards, and other fixed objects. A lot of vinyl is manufactured to look like tile or wood.
1. Check for Scratches and Scrapes
Most vinyl flooring is very resilient to everyday footfall. But scratches and scrapes can occur when heavy furniture is dragged across the surface. This might happen during installation, or during the course of the floor's lifetime. A large scratch can allow moisture into the vinyl, causing it to warp over time. While there are vinyl repair specialists around, the cost-effective option is usually a full replacement.
2. Check for Loose Seams
This is one of the most common problems found in vinyl flooring — and it's usually an issue with either the fitting or atmospheric conditions. Depending on the type of floor underneath, professional fitters might decide to fit a sublayer first. This step, in some cases, makes loose seams far less likely. However, isolated cases can often be rectified with the application of some adhesive.
3. Check for Stains and Discoloration
Vinyl is usually very easy to keep clean, but it's not immune from stains and discoloration. Substances such as ink and paint are sometimes impossible to remove fully. However, even the thickest of grease stains can be removed with the right cleaning agent. The discoloration is often permanent, though. And it's usually down to prolonged exposure to natural sunlight.
Get Wholesale vinyl flooring prices at Ultrasurfacefloor