Share
publisher

Ultrasurface-Alice
Issue Time

Jun 23,2022
Summary
100% waterproof design for ease of maintenance, great for homes with kids or pet-friendly offices.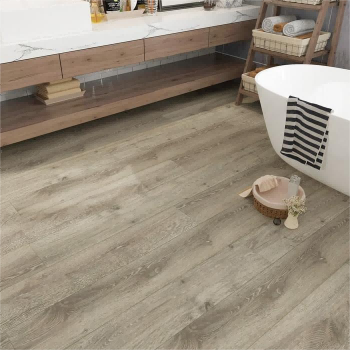 Renovate your home with luxury vinyl plank floors, both great options for your new floors.
both high-quality LVP and LVT are excellent products that will serve you well. They are tremendously popular options, and for good reason: beautiful aesthetic, realistic stone and wood appearances, and durable, low-maintenance appeal makes it a wonderful choice for any number of rooms.
Luxury Vinyl Plank flooring or LVP, imitates real hardwood flooring species, colors, and textures at a fraction of the cost. Besides affordability, this flooring brings several additional benefits to your home. LVP is waterproof and scratch resistant, so it is a great option for homes with fur family. Furthermore, the added durability of this floor means it can handle a beating from active toddlers. Not only will it hold up, it will look great while doing it. Cleaning LVP is simple, sweep or vacuum daily and occasionally use a damp mop with warm water. The last great benefit of LVP is ease of installation. These are floors that you can install yourself, further saving on cost.
Luxury Vinyl Tile flooring or LVT, is similar to LVP in that it imitates stone and ceramic tile at much lower cost. It is available in the same colors, patterns, and textures that you will find in stone and tile flooring. Some styles are even made to be installed with grout. LVT retains all the same benefits of LVP in that it is easy to clean and maintain. It is durable and easy to install. LVT is also softer and quieter than actual stone or tile, which is an added benefit for a home with children.
1.they consist of several layers, including a PVC core, a designed print film layer, and a durable wear layer. You can also get a backing underneath the layers for added comfort and sound absorption. Thanks to advanced printing techniques, the sky's the limit when it comes to your floor!
2. It's easy to clean up spills and messes from kids and pets.
3. Luxury vinyl plank flooring and tiles are softer, which is a big consideration if you have children and/or elderly household members.
4. LVP and LVT are resistant to scratches and water damage.
5. Some variations of luxury vinyl are well-suited to basements, laundry rooms, kitchens, and bathrooms – rooms in which you would never want to install finicky hardwood.
6. Cleanup is easy: an occasional wet cleaning with a mop is all it takes.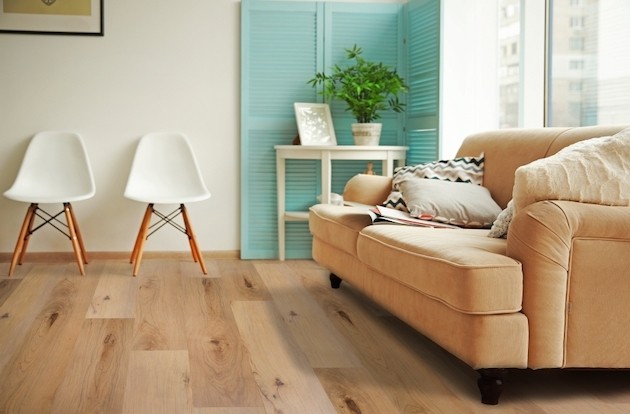 The choice between LVP and LVT depends only on the style.

Your choice depends on your vision. If you like the look of hardwood and want the visual appeal of planks, LVP is your winner. If you want your floor to look like stone, bamboo or other surfaces, LVT is best for you.