Laminate vs. Vinyl Flooring
Share
publisher

Ultrasurface-Alice
Issue Time

Jun 23,2022
Summary
100% waterproof design for ease of maintenance, great for homes with kids or pet-friendly offices.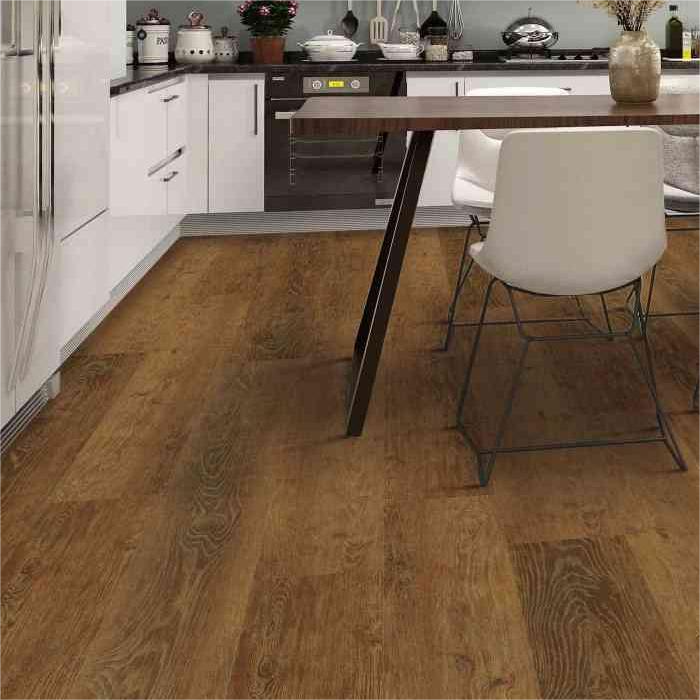 Laminate vs. Vinyl Flooring
WHAT IS LAMINATE FLOORING?
Laminate floors are manufactured with an inner core of wood byproducts that are sealed with resin. The base is then topped with a printed design layer that's coated in hard, translucent plastic to simulate the appearance of natural hardwood.

WHAT IS VINYL FLOORING?
Vinyl floors are composed of 100-percent synthetic materials. All vinyl sheets, planks and tiles are created with a fiberglass base layer that's coated with PVC vinyl and a plasticizer. Their design layer is finished with multiple coatings of no-wax polyurethane, making it 100 percent waterproof. In recent years, a riff on vinyl, known as luxury vinyl plank (or LVP), has been growing in popularity. It's just as moisture resistant, though it's a bit sturdier and it has interlocking edges like laminate.

What are the differences?
Laminate Flooring
Laminate flooring allows for deep, realistic three-dimensional embossing on its surfaces, with accurate images of the material being portrayed—wood, ceramic, or stone.
Vinyl Flooring
Many types of vinyl flooring can look realistic, especially luxury vinyl plank flooring. Thicker solid core vinyl flooring will look more like wood since deeper embossing is possible.
Best for Appearance: Laminate Flooring
While laminate flooring and luxury vinyl flooring are generally comparable in appearance, laminate flooring typically will more closely mimic hand-scraped hardwood, stone, ceramics, and other materials.
2. Water and Heat Resistance
Laminate Flooring
While laminate floors can aptly feign real hardwood, they're not at all water resistant. When its inner core is exposed to moisture for extended periods(Virtually all laminate flooring uses a fiberboard core. Because this core is a wood product, it will soften and swell if it is exposed to water. )
Vinyl Flooring
Iterations of vinyl flooring are made of 100-percent polymer materials. Luxury vinyl flooring can be fully immersed in water for long periods, dried out, then reused, completely unaffected.
Both laminate and vinyl floors can be placed over radiant heat systems, but vinyl is the clear winner when it comes to moisture resistance.
Best for Water and Heat Resistance: Vinyl Flooring
All types of vinyl flooring are not just water-resistant but are heat resistant. Sheet vinyl, vinyl tile, and luxury vinyl flooring are usually made with materials that are 100-percent waterproof. In full bathrooms and damp locations such as basements, vinyl flooring materials excel over laminate materials.
3. Maintenance and cleaning
Laminate Flooring
Given that laminate floors are very sensitive to moisture, the care and cleaning process is a little tricky. Most manufacturers recommend dry cleaning methods such as a broom or an unsoaked mop to avoid damaging its core.
vinyl flooring
The biggest feature of vinyl floors is that they are easy to maintain and clean. Vinyl floors in good condition can be wet mopped and, if necessary, scrubbed vigorously with a safe cleaning product.
Best for Care and Cleaning: Vinyl Flooring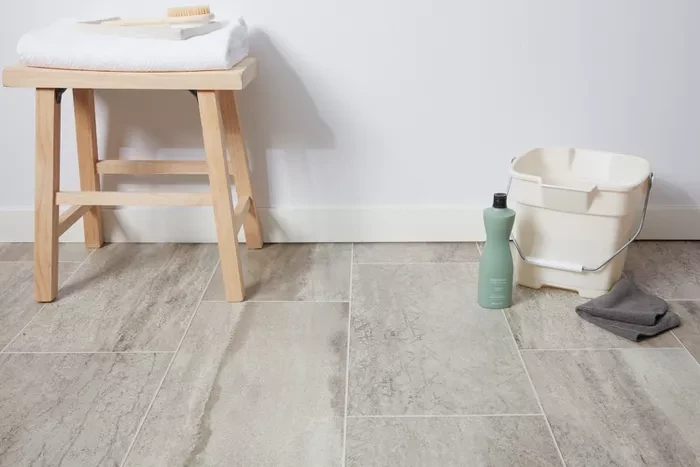 Laminate Flooring: Dry Cleaning Vinyl Flooring: Wet or Dry
4.Durability and Maintenance
Laminate Flooring
Laminate flooring is durable and low-maintenance. However, laminate flooring's many layers may eventually delaminate over time or if it is exposed to water for too long. Once the laminate's top wear layer is scratched or chipped, it cannot be repaired.( laminate planks can last anywhere from 10 to 25 years.)
Vinyl Flooring
Vinyl is typically an extremely durable material that's referred to as resilient flooring in the industry. It can easily withstand high-traffic areas in the home, and it has a lifespan of up to 20 years. For those factors, vinyl takes the cake.
Best for Durability and Maintenance: Vinyl flooring