Pros and Cons of Vinyl Plank Flooring
Share
publisher

Ultrasurface-Alice
Issue Time

Jun 22,2022
Summary
100% waterproof design for ease of maintenance, great for homes with kids or pet-friendly offices.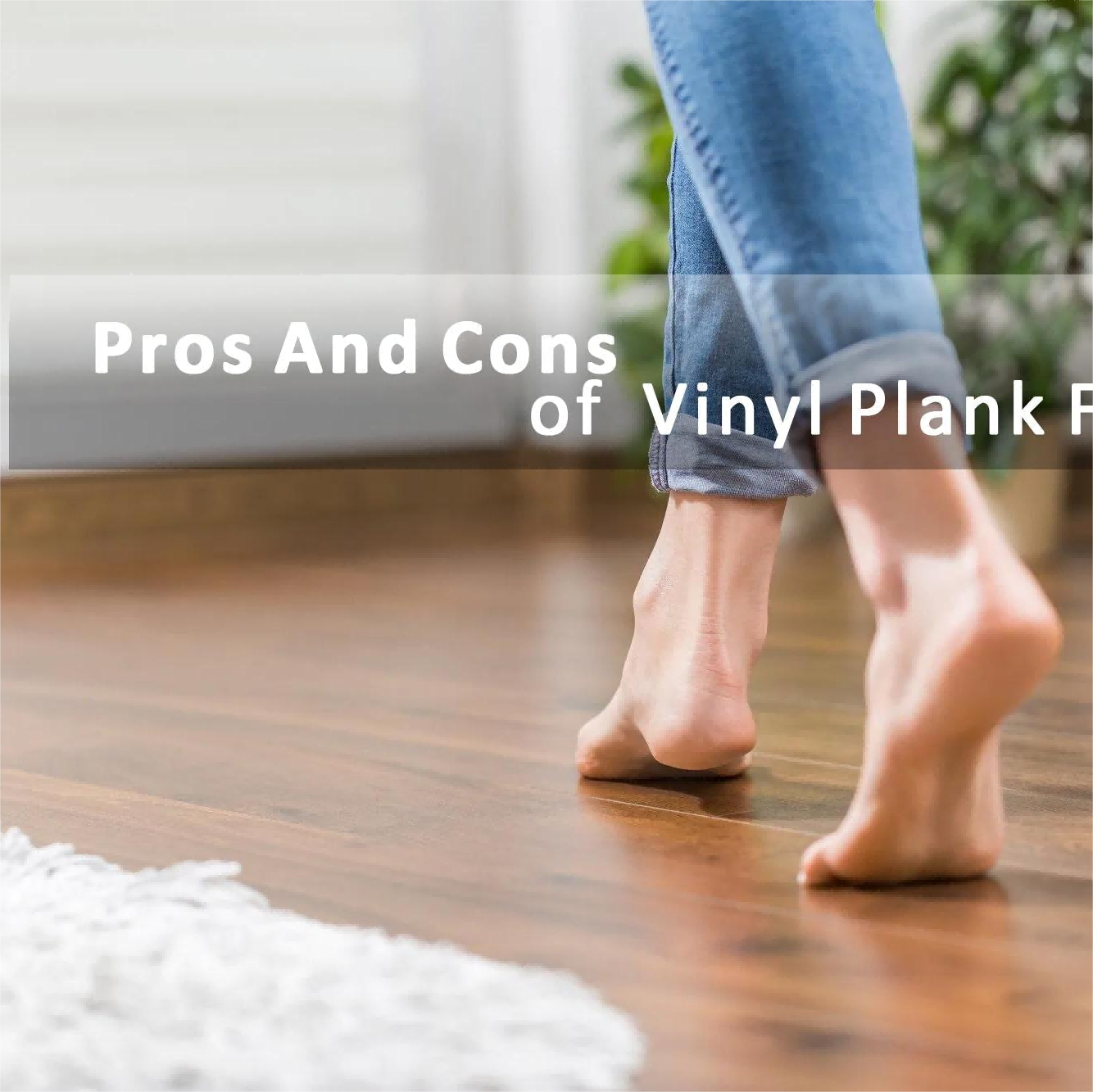 Pros and Cons of Vinyl Plank Flooring
What Is Vinyl Plank Flooring?
Rather than a thin layer of very flexible vinyl, vinyl plank flooring is a much thicker flooring material that is fabricated in long planks with a modified tongue-and-groove connection system that snaps together, usually called click-lock.
vinyl wood floor structure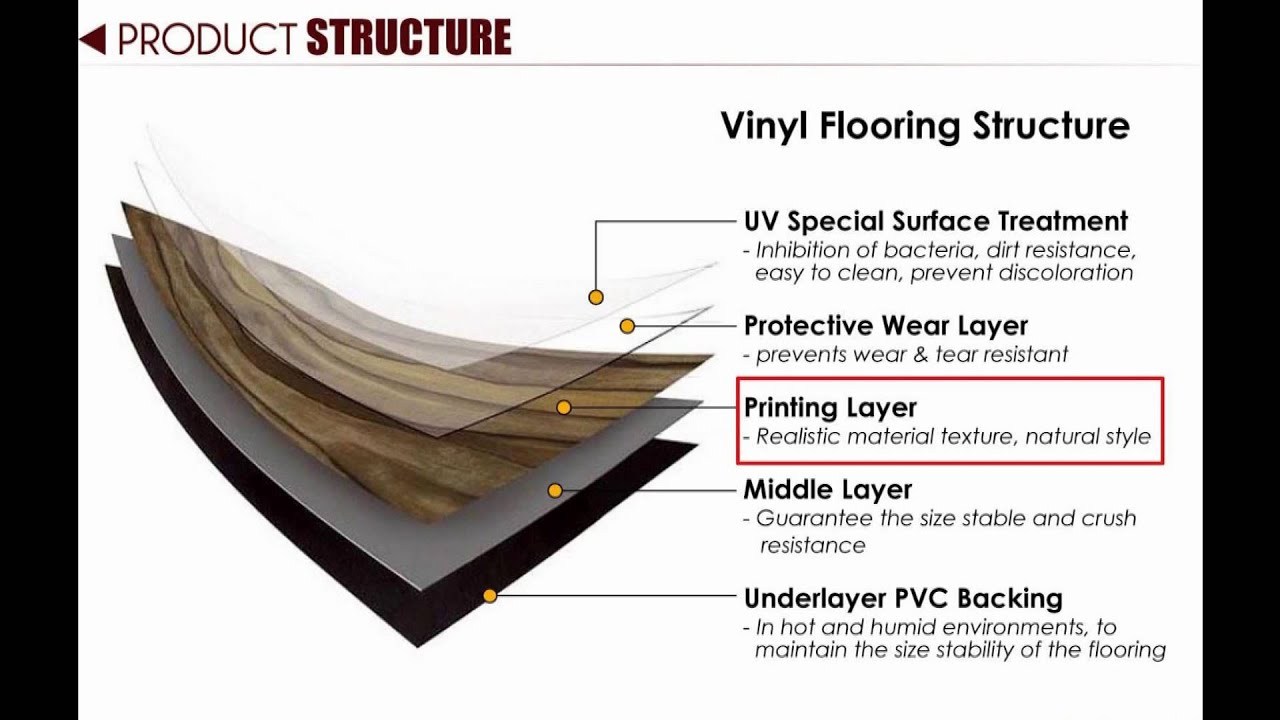 Pros and Cons of Vinyl Flooring
PRO
Inexpensive
Vinyl plank flooring is quite cheap to purchase and install in your bathroom. It is even much cheaper than luxury vinyl tile, but offers a similar outstanding look. If you are in search of a cheap flooring option for your bathroom, then vinyl plank is the best material for that.
Easy to Maintain
When it comes to cleaning and maintenance, vinyl plank flooring offers a very easy way to go about it. The material requires very little level of maintenance, and you only need to sweep or mop it on a regular basis. This will keep it clean and well maintained for a long time.
Water Resistant
Vinyl plank flooring provides an amazing water resistance ability. You can shower comfortably without having to worry about damaging the floor with water. One thing to note, however, is that most homeowners prefer luxury vinyl tiles when it comes to the water resistance capability.
Comfortable
Compared to other flooring materials in the market, vinyl plank is quite soft, warm, and comfortable on your feet. This is a very important flooring choice for your bathroom because the floor is always cold and wet due to water and moisture. Vinyl plank flooring is a better insulator than other materials, and is thus more comfortable to stand on for a long time.
Great Alternative to Other Materials
Vinyl plank flooring offers an outstanding alternative to other flooring materials such as tile, wood, or even natural stone. The reason behind this is that vinyl is water resistant, comfortable, warm to the feet, and quite inexpensive. These attributes make it a superb flooring material for your bathroom.
Despite its advantages, vinyl plank flooring also has its own cons. Here are five disadvantages of installing vinyl plan flooring in your bathroom.
Difficult to Remove
The first major issue of vinyl plank flooring is that it is quite difficult to remove. If you make the decision to glue it down, your contractors will have a very hard time removing it. This can be quite overwhelming, especially when you are installing vinyl plank flooring in your bathroom for a temporary purpose. To avoid any problem, consider advising your contractor not to use glue.
Easy to Puncture
Although vinyl plank flooring is quite durable, it is quite soft than other materials like tile, hardwood, and laminate. This material can easily be punctured using sharp materials like a knife. An activity like sliding a metal chair on the floor can also damage the vinyl. Furthermore, if you have heavy objects on top of your vinyl plank, it can show signs of denting.
A Non-Durable Top Coat
Vinyl plank flooring comes with a top coat that is not very durable. It is not UV resistant and can start showing signs of discoloration and fading over a short period. If you make the decision to put vinyl in a heavily sunlit room, you should consider finding ways to limit the amount of light, as this helps reduce damage to your vinyl plank flooring.
Non-Biodegradable
Vinyl plank flooring is non-biodegradable, meaning it cannot be recycled. It can thus affect the environment in a negative way. This is not good news for those environmentally conscious individuals out there.
Little to No Effect on Your Home's Value
Vinyl plank flooring is quite cheap to install. This might help you save a lot of money, but this addition has no effect on the value of your home. Therefore, if you are planning to sell your home any time soon, you might want to use another material like tile on your bathroom floors.
These pros and cons of vinyl plank flooring should help you decide whether vinyl is the right pick for your home.

Remember, you don't have to be an expert or memorize all of this. That's why you have the pros at Hanflor! Let them be the experts on this and you be the expert on being you.