What's the difference between vinyl and laminate flooring
Share
Issue Time

Jun 15,2021
Summary
Difference between laminate and luxury vinyl plank. Which is the better?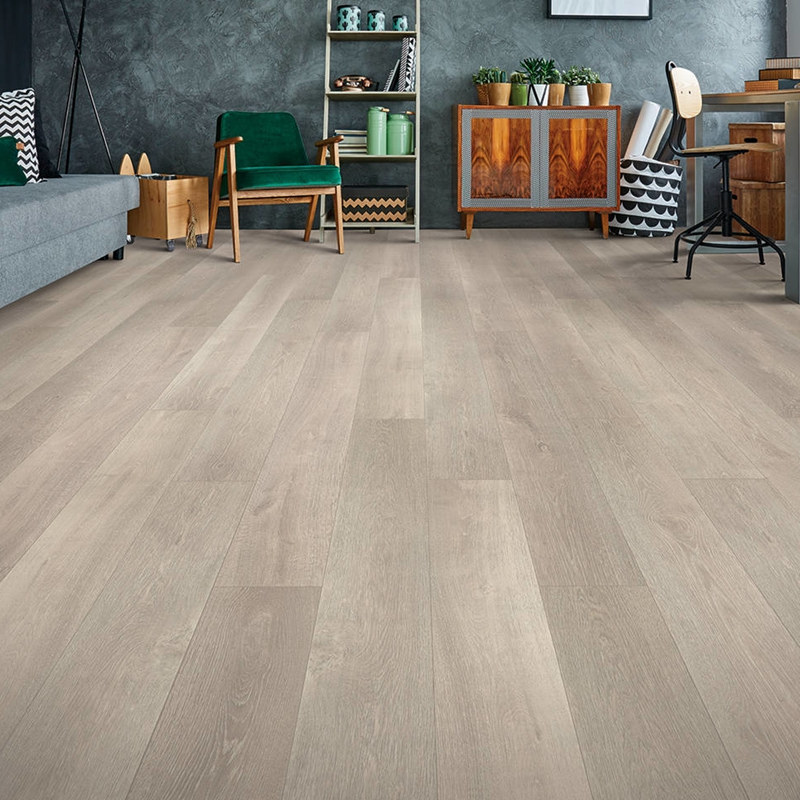 What is vinyl plank flooring?

Vinyl is a type of flooring that is made out of synthetic materials such as fibreglass, PVC vinyl, and a plasticizer. It's especially durable because it's made from multiple layers and has a thick core to keep you comfortable when you're walking. Vinyl flooring is especially celebrated for its resistance to moisture.
Advantages of vinyl flooring:
1.Anti-ship 2.click lock 3.durable 4.easy install 5. ECO friendly 6.fireproof 7.pet Friendly 8.scratch proof 9.waterproof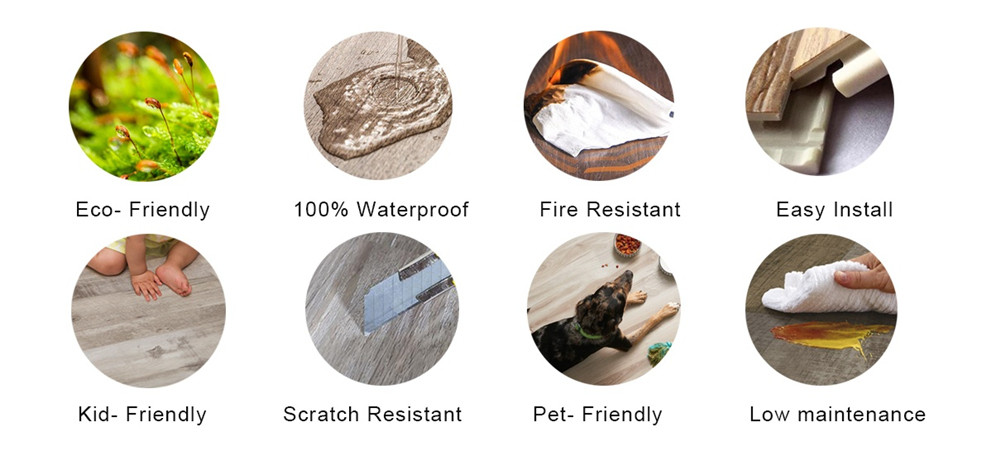 What is Laminate flooring?

Laminate flooring is composed of multiple layers, dense core or alkali-layer plywood or high-density fiberboard to get the strength and stability of the material. High-resolution, realistic image layer. The protective wear layer provides hardness and protection.
Advantages of laminate flooring
1.The appearance imitates the style of hand-scraped hardwood and polished tiles
2.The cost of high-quality laminate flooring is at least $3 square feet.
3.After carpets and laminate flooring, if it is followed by comfort
4.Easy to clean and low maintenance cost
5.Various styles and designs that imitate the appearance of wood, tiles and stone.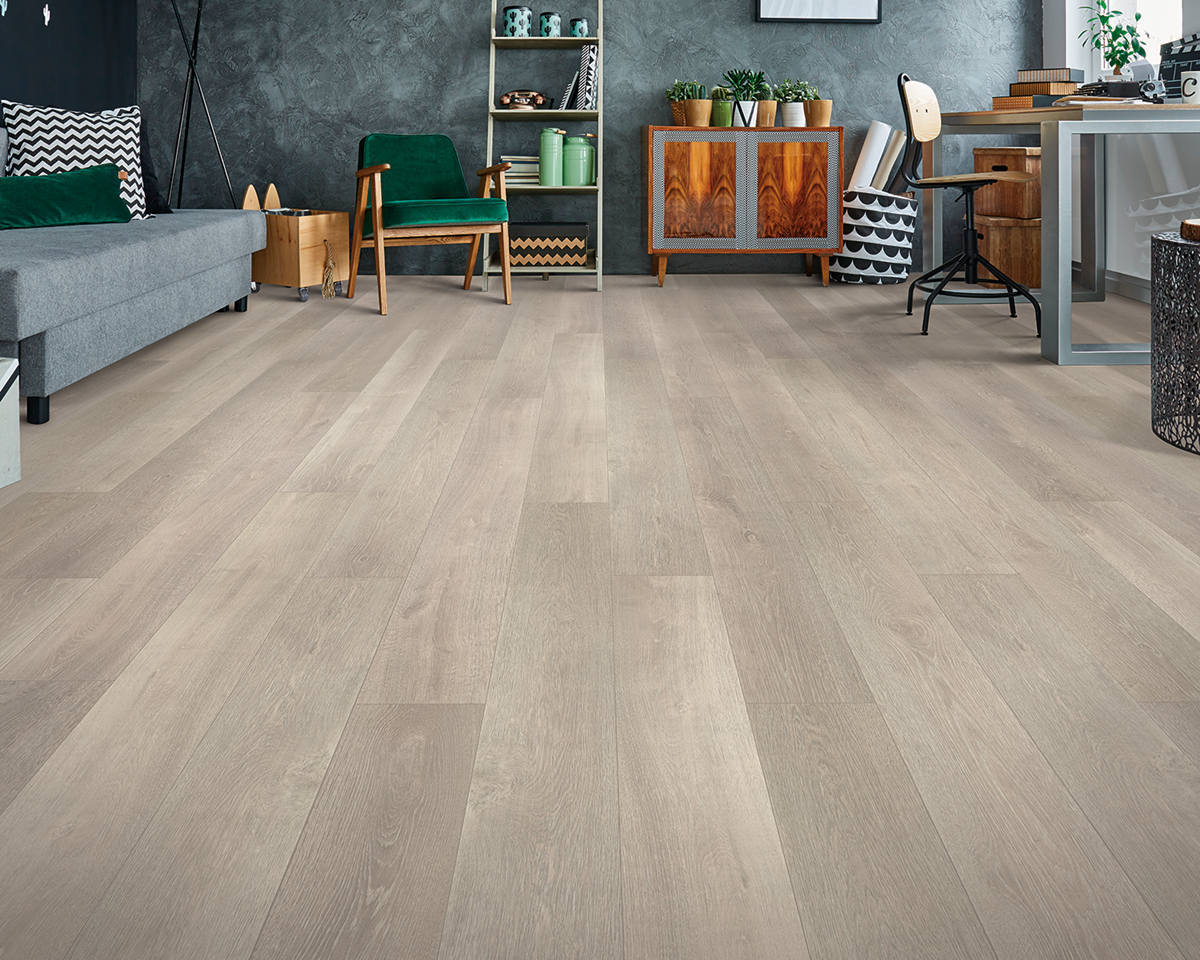 Comparison of vinyl planks and laminate flooring
Vinyl wood boards are more durable than laminate flooring, more suitable for pets or areas with heavy traffic, better waterproof, and more suitable for wet areas such as bathrooms and kitchens. It is also more convenient to clean. You can use a steam mop or a wet mop to clean it. Vinyl flooring does not use wax, and keeping it clean will keep it shiny. Compared with laminate flooring, vinyl flooring has no polluting gas emissions, which is safer and healthier. The vinyl floor adopts click and lock, peeling and pasting, which can be applied to any room.
Very durable. Not easy to scratch. And stable.

Generally durable. It's easy to scratch and chip over time.

100% waterproof, and easy to clean, suitable for all wet places.

It's not particularly waterproof, so be careful.

All components 100% Ortho Phthalate Free, Non Heavy Metal Virgin Vinyl

Made from adhesives that release formaldehyde gas.

Floating click and lock, peel-and-stick.

Suitable for any room

Floating click and lock (need underlayment).

Avoid for bathroom, kitchen, and laundry rooms (if not waterproof)
Vinyl wood flooring
has a longer service life than laminate flooring, and it is not easily scratched over time. This is ideal if you have pets with long paws. You will see how vinyl performs in high-traffic areas. Since vinyls are not affected by water, you can install them anywhere in your home and they will not warp or break. Vinyl flooring is more resistant to scratches than laminate flooring. This is why you need special cleaning tools and cleaners to clean laminate floors-because the surface of the wood board is easy to scratch. Vinyl flooring is best used in bathrooms or other rooms where moisture accumulates.
After a comprehensive comparison, vinyl flooring has more advantages over laminate flooring,. Whether it is from the point of view of materials, price, or cleanliness, vinyl flooring will have more advantages.