Share
Issue Time

Jun 9,2022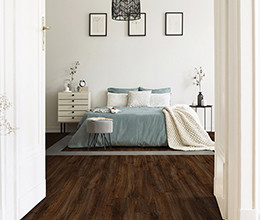 One of the major benefits of sheet vinyl flooring is that it is waterproof. Sheet vinyl is composed of waterproof material, such as polyvinyl chloride (PVC), and is installed as a solid sheet with no joints or openings in smaller rooms or with a small seam in larger rooms that restricts water from passing through to the subfloor. These properties make sheet vinyl suitable in areas subject to spills and moisture like the kitchen or bathroom.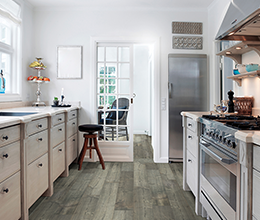 Another feature of sheet vinyl is its durability. The more durable the floor, the longer it will last in your home. If you have pets and/or children, sheet vinyl is a great option because it is durable enough to withstand pet claws and toys being dragged across it.
Sheet vinyl is also a more affordable flooring option in comparison to other flooring types such as hardwood and ceramic tile. It is a great option for budget-conscious individuals that want the look of a high-end floor without the price tag.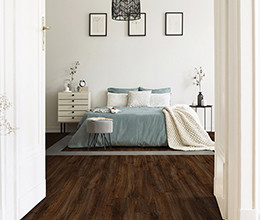 Another benefit of sheet vinyl is that it is low maintenance. Unlike other types of flooring that require waxing, buffing, or routine vacuuming, sheet vinyl can be easily cleaned by using a broom to sweep away dirt and a damp mop to clean up spills.
Since sheet vinyl does not have any joints or openings between individual planks and tiles, it keeps dust and debris from accumulating. Furthermore, sheet vinyl has a clear protective surface layer called the "wear layer" that adds an extra barrier against stains and spills that makes cleaning them up easier.
China professional PVC flooring manufacturer and wholesaler. Ultrasurface LVT/WPC/SPC luxury vinyl Plank flooring series cover both residential use and high-end level commercial use with authentic & HD appears of wood planks and stone tiles.
Website:www.ultrasurfacefloor.com
We offer 2 different types of sheet vinyl products: luxury and commercial.
Sheet vinyl flooring is a great fit for any room in your home, but it exceeds expectations in the kitchen, laundry room, basement and the bathrooms. Printed vinyl tiles and sheets have a clear wear layer that acts as a surface barrier, protecting the floor from stains and spills.